10 Contoh Surat Lamaran Kerja Bahasa Inggris – Surat lamaran kerja adalah surat yang dibuat oleh seseorang dan ditujukan kepada sebuah instansi atau perusahaan dengan maksud untuk melamar pekerjaan di instansi atau perusahaan tersebut. Surat lamaran kerja merupakan surat dari perseorangan yang bersifat resmi yang dalam penulisannya harus menggunakan tata bahasa yang baik dan sesuai dengan ejaan bahasa Indonesia yang disempurnakan. Meski demikian, ada beberapa perusahaan yang kerap mewajibkan palamarnya untuk membuat surat lamaran kerja berbahasa Inggris.
10 Contoh Surat Lamaran Kerja Bahasa Inggris Ini Bisa Jadi Referensimu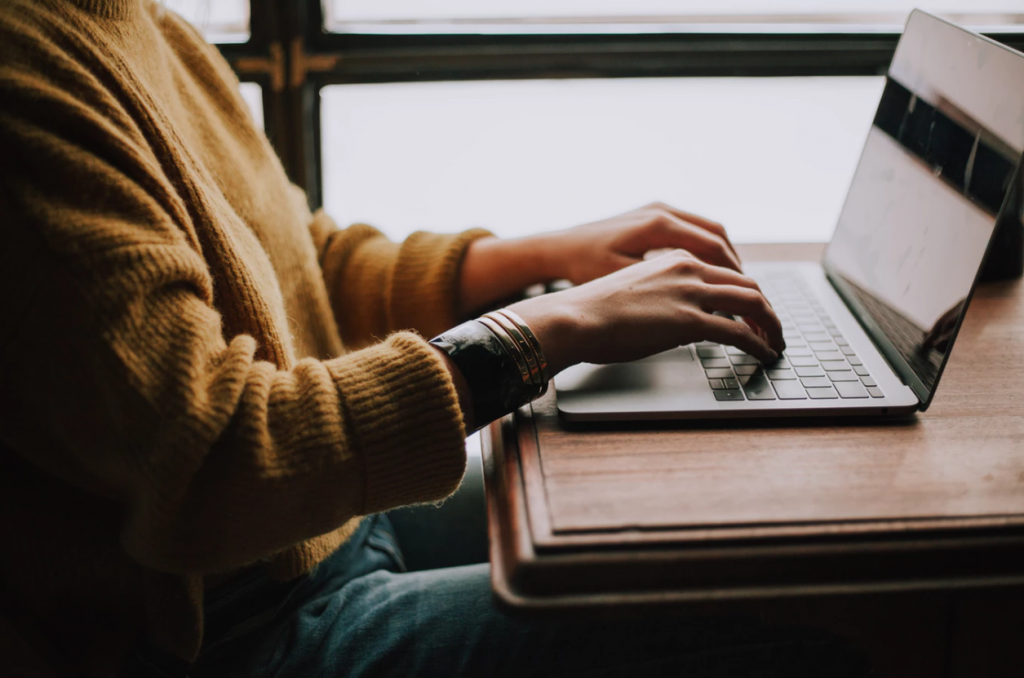 Contoh Surat Lamaran Kerja Bahasa Inggris
1. Contoh Surat Lamaran Kerja Bahasa Inggris Dengan Penulisan Cukup Panjang
Yogyakarta, August 21st 2019
Attention To: Mr. Joseph Gordon, S.E.
Resources Manager of PT. PINTA (Persero) Tbk Gedung Aneka Tambang
Jl. Letjen TB Simatupang No. 1 Lingkar Selatan, Tanjung Barat, Jakarta 12530, Indonesia
Dear Mr. Joseph Gordon, S.E., I have read from your advertisement at on website (www.lokerbumn.info), August 10, 2019 that your company is looking for employees to hold some position. Based on the advertisement, I am writing to express my interest in applying a job in your company as Accounting staff.
I am a fresh graduate from Gadjah Mada University Surakarta, Faculty of Economy and Business, majoring in Accounting with total GPA 3.60 of 4.00. I see myself as a disciplined  person, a hard worker, and I have a good time management. I believe I can do my best and give  positive contribution to your company. I interact productively with people from diverse  backgrounds and I can work well, both individually and within a team. I also have an ability to communicate and work well with people on all levels.
I would appreciate the opportunity to meet you, to discuss my qualification and the possibility of  joining your company. My Curriculum Vitae is enclosed along this letter and you may review it for further information. I am looking forward for a possible interview with you, to discuss more about my capabilities
Thank you very much for your attention.
Sincerely yours,
Farida Putri
2. Contoh Surat Lamaran Kerja Bahasa Inggris Untuk Fresh Graduate
Jakarta, December 31, 2011
HRD Department
PT Inovasi Usaha Lestari
Jl. Kalibata Tenggara No. 00A
Jakarta 00000
Dear Sir/Madam,
I would like to apply for the post of Account Executive which you have advertised in Kompas on December 31, 2011.
I believe I meet all the requirements listed in your advertisement. I am a recent college graduate with previous part time and seasonal experience in selling. Ever since in college, I have always had high interest in performing sales and business. I have deep knowledge on how to approach potential customers as well as to maintain good relationship with existing customers/clients. I have learnt how to identify customer's needs and close the sale. I have good interpersonal and presentation skills. My negotiation and verbal communication are excellent.
For yourfurtherconsideration, l have a diploma 3 degree in Management from Gadjah Mada University. I have good command of English as well as computer and Internet. I am hardworking, able to work well under pressure as individual as well as in a team, goal oriented, persuasive, pleasant, customer focused and convenient in dealing with people.
Thank you very much for your attention. I'm looking forward to hearing from you soon.
Sincerely,
Roselly Damayanti
3. Contoh Surat Lamaran Kerja Bahasa Inggris Untuk Posisi Accounting
Jakarta, July 22nd 2017
Attention To: Mr. Danu Wijaya
Head of Human Resource Department
PT. Bintang Abadi
Jalan Mangga No. 89B
Jakarta
Dear Mr. Danu Wijaya:
Based on the job vacancy advertisement in Tempo Magazine at July20th 2017, I believe there is a job vacancy in your company as anaccountant.
I consider myself to be qualified for the job. I have 4 years of experience in accounting and that might be an asset to your company, PT. Bintang Abadi, in aiming and reaching the company's goals in the future.
I got my bachelor degree in accounting 5 years ago and after that I completed a professional certification on tax. I have experience in accounting division in some companies and I am usually responsible for the preparation of monthly consolidate financial statements in the companies. I have experience in taking care of the management of the company and making public reporting.
Herewith this letter, I enclose my copy of Bachelor Degree Certificate, my academic transcript, my curriculum vitae, and my recent photograph with size of 4×6.
I have high hope to be qualified for the job and that I can be the part of your company in the near future.
Sincerely,
Citra Kirana
4. Contoh Surat Lamaran Kerja Bahasa Inggris Untuk Posisi Sekretaris
Semarang, May 4th 2017
Attention To: Human Resources Department
PT. Angkasa Raya Baru
Jalan Jenderal Sudirman No. 90D
Semarang
Dear Sir or Madam,
I am writing to you to ask about the possibility of working in your company, PT. Angkasa Raya Baru. I found a job vacancy advertisement in Suara Pembaharuanthat your company needs a secretary and I consider myself to have the proper experience to qualify for the job.
My name is Debbie Sari Aprilia. I am twenty four years old. I have an educational background as a secretary from Akademi Sekretari Budi Luhur Yogyakarta (Budi Luhur Academy of Secretary) where I graduated two years ago. I have experience as secretary from some companies I have worked before as well.
With my educational background and my previous experience as secretary, I am confident that I have enough qualifications and skills to contribute to your company. In addition, I have excellent skill to operate the computer, including to work with Microsoft Office. I also speak fluently in English and I write in English with no difficulty as well. I can work independently or in a team. I am also a hard worker who always want to progress and grow and also, I am very eager to learn.
Herewith the letter, I enclose my resume and some other documents which outlines my qualifications in more detail.
I look forward to hearing from you soon and I have high hope to join your company.
Sincerely,
Debbie Sari Aprilia
5. Contoh Surat Lamaran Kerja Bahasa Inggris Untuk Posisi Writer
Miranda Lee, 123 Sugar Ln, Sometown, ID 51111
(123)456-7890
mirandalee@email.com
Diana,
With over 8 years of writer experience and 5 years of editor experience I can confidently tell you I am an expert in writing and editing. Being a writer is the key to editorial work which is what I am most passionate about, and truth to be told very good at.
Known for excellent writing and editing skill, I have edited my own work in my whole career years as a writer and over 900k articles as an editor at Mill Mag. Additionally I've insight in scanning good topic to write. My five years at my previous position point to a track record of hitting goals and exceeding expectations.
I would be happy to bring my knowledge of writer and editor experience to your traveling magazine company with the opportunity to excel what I did before.
Thank you for your consideration,
Miranda Lee
6. Contoh Surat Lamaran Kerja Bahasa Inggris Untuk Posisi Editor
Miranda Lee, 123 Sugar Ln, Sometown, ID 51111
(123)456-7890
mirandalee@email.com
Diana,
I was hoping to learn more from you about potential employment opportunities currently open at LoveToTravel Magazine. It is a company I think highly of and would love to learn more about. Based on what I already know, LoveToTravel Magazine's customer service and company culture are a couple of things that interest me the most.
As an expert writer and editor, I've worn many hats but am most passionate about my successes in editorial position. I have helped over 900.000 other writers in editing their works and point out on how to writer better and better, and how to pick niche in choosing topics to write. Then I have helped those writers develop their skill in writing various topics.
I appreciate your time and look forward to hearing back. If you don't have any current openings, feel free to hang on to my resume (attached) and contact me in the future.
Sincerely,
Miranda Lee
7. Contoh Surat Lamaran Kerja Bahasa Inggris Melalui Email
To: diana@lovetotravelmagazine.com
Subject: Business Development Role
Hi Diana,
As a quick introduction, I graduated from Georgetown with my MBA in 2015 and have been working in Miracle for the last year. I'm reaching out in regards to the business development role at LoveToTravel Magazine. I'm originally from California, and I recently moved back to California from San Francisco.
I have my undergraduate degree from Washington University in St. Louis in Marketing and my MBA in Finance and Management from Georgetown. In my previous two positions, I worked with teams of 4-5 people and independently executed and managed various investment and portfolio operations, including sales strategy and marketing. I think the position in LoveToTravel Magazine would be a great fit for me.
I have attached my resume below. I'm looking forward to finding out if I'm a match for this position! Thank you for your time.
Best,
Hana Kim
Mobile: (123) 123-4567
Email: kimhana@email.com
8. Contoh Surat Lamaran Kerja Bahasa Inggris di Bidang Perhotelan
Jakarta, 14 January 2014
Attention to :
Head of Human Resource Development
PT. Hotel Astana
Jln. Bed Raya No. 120
Surabaya
Dear Mr/Mrs,
Based on the advertising on Merdeka Newspaper on Jan 8, 2014 about the job as housekeeping in your hotel. So i voluentered to fill the position.
I have completed my undergraduate program in the field of hospitality and tourism at the School Of Tourism Semarang, and i believes has the ability required for the job.
I am 25 years old and had worked in state owned companies. In addition i also speak english well and is able to operate a computer and the internet properly.
For your consideration, I have attached a curriculum vitae. I am looking forward to the interview So, i can explain all my skills and ability.
Your Sincerely
Andi Umara
9. Contoh Surat Lamaran Kerja Bahasa Inggris Berdasarkan Iklan
From
Evan G. Chris
299 Arbutus Drive
Miami, Florida 33928
Phone : 306-223-3934
Email ID : chris.evan@gmail.com
To
Scott L. Bright
Hiring Manager
Miami, Art Museum
3554 Oxford Court
Miami, FL 33130
Dear Mr. Newman,
In response to your advertisement in December 2011's edition of Art Today. For the post of a museum curator at your renowed Miami Art museum. I am writing this letter in order to state my intent on applying for the aforementioned job position based on my credentials and experience in this field.
I have been working as a curator at the Washington Museum, Miami, Florida for the last seven years and as an assistant curator at the Lincoln Memorial Museum, Tampa, Florida for a preiod of your years. Detailed job descriptions and function at these two places are stated in my resume which has been attached along with this letter for your reference.
In performing my role as a museum curator, i have conducted several task such as acquiring new items for the museum from various sources and performing regular maintenance checks on current items, regardless of their value. I have also helped in formulating an extensice security plan for the museum to prevent the theft of missuse of any items by visitors or miscreants.
Based on my skilled experience in this field, I believe i am perfectly suited for the job position of a museum curator at your well renowned museum and would strive hard to give my best to help the museum grow, if selected for the job.
Please feel free to cantact me on my details provided above if you have any queries regarding my profile.
Sincerely Yours,
Evan G. Chris.
10. Contoh Surat Lamaran Kerja Bahasa Inggris Untuk Posisi Guru
To:
Mr. Ibay
The Principal SMAN 1 Way Kanan
Jln. Prof. a. Majid Ibrahim I no. 7
Lampung Selatan
Dear Sir,
Teacher mentors in schools schools are informed that the father of the father of the lead is looking for additional teachers as tenga teachers United Kingdom Language, mathematics, and chemistry. Therefore, through this letter I would like to apply for a job at the school the father to fill the position of teacher of mathematics.I have been studying my degree at the University of Syiahkuala Department of mathematics education Lampung Selatan, in 2013. While studying in College, I underwent a training program teaching which has trained me to be a teacher is effective and efficient.
I have experience working as a teacher in Learning Arithmetic for 3 years and I am currently trying to develop my career and looking for a new challenge in school that Mr. pimpin this. As the consideration of Mr., I attach some importance, namely, life, photo, photo copies of diplomas, and a photo ID.
I would be very happy if given a chance interview at your convenient times.
Thanks for your nice attention and your consideration.
Sincerely yours,
Deni S. Pd
Klik dan dapatkan lowongan kerja idamanmu: